Introduced in 2020, we now have a 1km course for those with less training or new to open water swimming!
The "elite" only* 6km course takes on three laps of the 2km loop!
The 4km route takes the swimmers on two laps of the 2KM course.
The 2km course is a single long loop taking in three bays of the lake!
*"Elite" 6km participants must be able to swim 1-mile in under 28 minutes (pool equivalent)
4KM / 2KM
Our goal is to give everyone the opportunity to swim in this incredible lake in the heart of Exmoor. While there are medals for those who come in the top three for their age groups, the majority of swimmers will simply be challenging themselves to participate in a safe and friendly open water swimming environment at Wimbleball Lake.
Once again all 6km, 4km and 2km swimmers will be using the 2km course – enjoying a tour of Wimbleball Lake with three, two or one loop respectively.
6km swimmers will all take part in a "mass-start" format.
4km and 2km swimmers will have the option of "mass-start" or "time-trial" format, but only those in the "mass-start" will be eligible for top 3 placing medals.
Safety will be covered by kayaks and motorboats, as the swimmers enjoy unparalleled views of this special place.
The 4km swim distance is designed as a challenge, even for the seasoned long distance open water swimmers and slightly longer than an Iron Man swim. It is also a goal to aim for, for swimmers who either have confined their swims to pools or have yet to conquer this distance.
For those who are not ready to take on the 4km event, you can complete one lap of the 2km course, which will hopefully result in returns next year to take on the 4km or 6km courses!
1KM
After the success of our first 1km swim in 2020, this distance is now a staple in the Exmoor Swim offer. A truly accessible swim distance for participants of all ages, experience and abilities. This course is for those swimmers who are just getting into open water swimming, or simply haven't had a chance to train during the restrictions in place over recent years.
The 1km route will use the same start and finish point at Wimbleball Lake, but enjoy a tour of the bay from the shore. All swimmers will take part in a non-competitive "time-trial", so no need to worry about the rush of a "mass-start" – take your time and enjoy the experience.
Safety will be covered by kayaks and motorboats, and swimmers will get the enjoy the experience without spending too long in the water.
Whether as an introduction or to compensate for reducing training opportunities, we hope to see you return for one of the longer course next year!
The 1km course starts after the last 2km swimmer is underway (around 11:00).
Exmoor Open Water Swim: 6KM "elite"
For those with more experience, who would like to swim at a faster pace (less than 28 minutes per mile equivalent in a pool), and would like to swim a longer distance, we introduced an "Elite" 6km course in 2018! 6km swimmers will swim three laps of the stunning 2km course – exiting the water between laps.
Swimmers of all distances will receive prizes, distance specific swim hats and will be individually timed. There will be medals for 1st, 2nd, 3rd and prizes for 1st place of each age category. Event T-shirts and other merchandise will be available to purchase in advance and and limited numbers on the day.
You will be able to purchase hot drinks and food from the stalls in the event village.
Join us for this challenging and spectacular event in one of the most beautiful lakes in Great Britain.
Could you become King or Queen of the Moors?
Since 2020 The King and Queen of the Moors cups go to the oldest male / female competitors and the Ice King & Queen will be presented to the oldest swimming "skins" of course!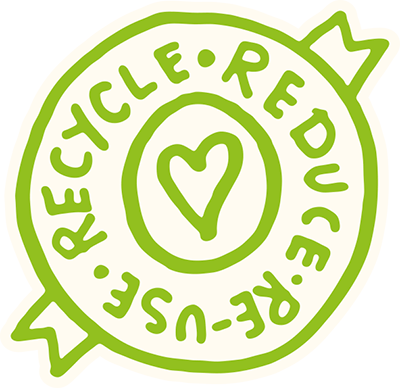 The environmental focus of Exmoor Open Water Swim
With an increasing recognition of the environmental challenges that we are facing, we teamed up with The Pickwell Foundation to encourage greater consideration for the environment as an event, and for the competitors taking part – including being aware Plastic Free Business status by Surfers Against Sewage as part of their Plastic Free Communities campaign. In addition to recycling and zero single-use plastic containers at the event, we will be looking to minimise our impacts through supplier choice, snacks available and prizes.
In 2022 we will continue to minimise our impact, with a focus on reducing the carbon footprint of the event itself and the participants taking part.
We can all do our part!
Check out our charity partners Possible and Plastic Free North Devon for great practical advice on how to reduce your footprint.
{"tooltip_effect":"grow","tooltip_position":"top","tooltip_width":"220"}
{"tooltip_effect":"grow","tooltip_position":"top","tooltip_width":"220"}