Next event
27 September 2020
Want £50 off of a holiday booking with Marsdens Devon Cottages? – use the code "SWIM50" to get your discount via the Marsdens website
The "elite" only* 6km route combines loops of both the 2km and 4km courses!
The longer 4km route takes the swimmers on a stunning single loop tour of the whole lake
We have a shorter 2km course, which will hopefully result in returns next year to conquer the 4km!
*"Elite" 6km participants must be able to swim 1-mile in under 28 minutes (pool equivalent)
Our goal is to give everyone the opportunity to swim in this incredible lake in the heart of Exmoor. While there are medals for those who come in the top three for their age groups, the majority of swimmers will simply be challenging themselves to participate in a safe and friendly open water swimming environment at Wimbleball Lake.
The 4km route takes the swimmers all the way down to the end and back, on a stunning single loop tour of the whole lake. Safety will be covered by kayaks and motorboats, as the swimmers enjoy unparalleled views of this special place.
The 4km swim distance is designed as a challenge, even for the seasoned long distance open water swimmers and slightly longer than an Iron Man swim. It is also a goal to aim for, for swimmers who either have confined their swims to pools or have yet to conquer this distance.
For those who are not ready to take on the 4km route, we have a 2km course, which will hopefully result in returns next year to take on the 4km or 6km courses!
Exmoor Open Water Swim: 6KM "elite"
For those with more experience, who would like to swim at a faster pace (less than 28 minutes per mile equivalent in a pool), and would like to swim a longer distance, we introduced an "Elite" 6km course in 2018! The 6km course starts first and combines both the 2km and 4km courses. Specific safety cover will be in place on a completely clear course.
Swimmers of all distances will receive prizes, distance specific swim hats and will be individually timed. There will be medals for 1st, 2nd, 3rd and prizes for 1st place of each age category. Event T-shirts will be on sale in advance only, together with Exmoor Swim Dryrobes.
All competitors will receive a snack and hot drinks at the finish line.
Join us for this challenging and spectacular event in one of the most beautiful lakes in Great Britain.
Could you become King or Queen of the Moors?
For 2020 The King and Queen of the Moors cup will go to the oldest male / female competitors and the Ice King & Queen will be presented to the oldest swimming "skins" of course!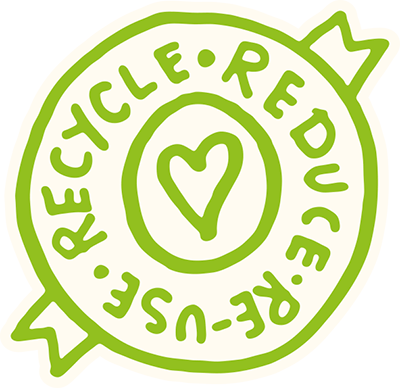 Why the environmental focus to this year's event?
With an increasing recognition of the environmental challenges that we are facing, we have teamed up with The Pickwell Foundation to encourage greater consideration for the environment as an event, and for the competitors taking part – including being aware Plastic Free Business status by Surfers Against Sewage as part of their Plastic Free Communities campaign. In addition to recycling and zero single-use plastic containers at the event, we will be looking to minimise our impacts through supplier choice, snacks available and prizes.
In 2020 we will continue to minimise our impact, with a focus on reducing the carbon footprint of the event itself and the participants taking part.
We can all do our part!
Our sponsor, Zoggs, has also developed a new range of swimwear this year, Ecolast™, which begins its life as plastic waste which would otherwise cause damage to our planet, oceans and marine life. They are also working to ensure 100% of their goggle packaging is sustainable by 2020.
Check out our sponsor partners 10:10 Climate Action and Plastic Free North Devon for great practical advice on how to reduce your footprint.
Please download the Plastic-Free Toolkit
{"tooltip_effect":"grow","tooltip_position":"top","tooltip_width":"220"}
Wimbleball Lake, Brompton Regis, Dulverton, Somerset. TA22 9NU